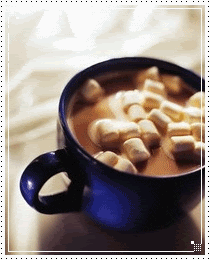 Last night when I got home from my shopping trip (which was fabulous!) we all got into our pjs and found our pillows and blankets to pile in the living room. Our niece and nephew joined us. I fixed everyone a cup (or 2) of hot chocolate and we settled in to watch
Holly and Hal Moose: Our Uplifting Adventure
(abcfamily) that is based on characters from Build A Bear Workshop.
A few minutes into the movie I had Dr. Hubby knock on the wall. I announced that our guests were here. I went to the porch and brought in the Holly and Hal dolls I had picked up at Build A Bear. We each took turns snuggling with them while we watched the rest of the movie. The 2 little ones took Holly and Hal when it was bedtime. When I tucked them in they made sure Holly and Hal were tucked in too.
Wild Child looked at me when I kissed her goodnight and said, "Mom, that movie and hot chocolate made it a very good night."
Mission accomplished.
This morning I found a text from Manga Dork to one of her friends saying she was watching "the dumbest movie ever."
Teenagers...harder to entertain!