For the last couple days I have had several interactions with my MIL. I laughed harder last night with her than I have laughed in a long time. McDonalds gave me the wrong snack wrap...I asked if I could have the "mistakes" for my dog...they said "yes"...thinking their window was closed my MIL started barking...the window was not closed. H.I.L.A.R.I.O.U.S.
Sorry Annie Louise...she ate them too.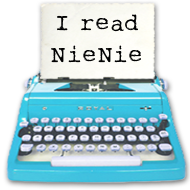 NieNie was on Oprah yesterday. I loved it. She is so beautiful and I love that Oprah showed her teaching another mom to be more appreciative...I think that is one of her gifts from God. It is impossible to read NieNie without being inspired to be better.
Nordstrom.com caught my attention with their new Twilight items.
Manga Dork insists on being Team Jacob. Even I thought the "because Edward bites" was cute on this T.
Debbie Macomber's new Christmas book "The Perfect Christmas" is out now. She always delivers sweet holiday romances.
Yesterday the DirecTV guy did not show up between 12 and 4. What a pain! I came home from the volleyball game last night to a message on my answering machine accusing us of giving an address that doesn't exist so we could get local channels...huh? Something about access piracy. He said he would give us a chance to contact DirecTV and do the "right thing." His number came up private caller. Said something rude about wasting his time. Does he not know I am having PMS?
It's almost the weekend!